Do you want to delete an Ola account, then you have chosen the right place.
Ola is an online taxi application that allows you to book your ride from anywhere. It is helpful but some people still want to delete their Ola account.
While it takes a few minutes to create an Ola account but the company does not allow the user to delete an Ola account.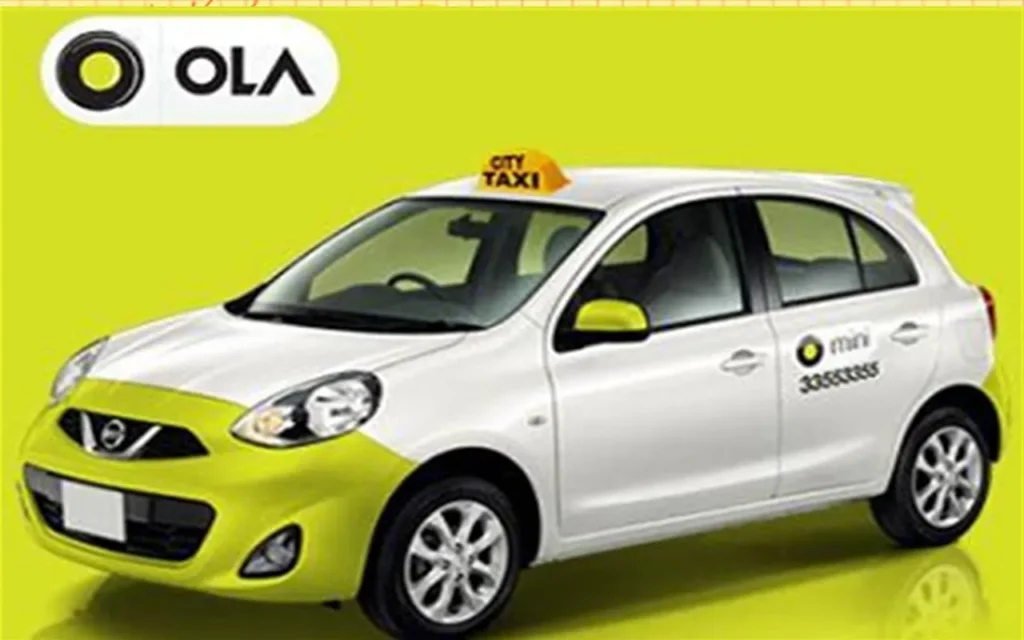 But don't be sad there is always a way for everything. In this article, we will show you how to delete an Ola account.
How to delete an Ola account
As you heard. The company doesn't allow anyone to delete an Ola account from Ola cab apps. Whether from Android or iOS there is no such option to delete an Ola account.
Regardless of that, there are ways to delete an Ola account. These are
# Email them from your registered email id
To delete an Ola account from the email id you have to follow some steps. now read the following steps as given.
First, you have to open your email id which is registered on the Ola account.
Click on the Compose which lies at the bottom of your android mobile.
Now mention the receiver as [email protected] or [email protected].
Write Block my Ola account in the given subject section.
Now write a message and send it or simply you can copy the message which I have given to you in the below image. Since some people may need it.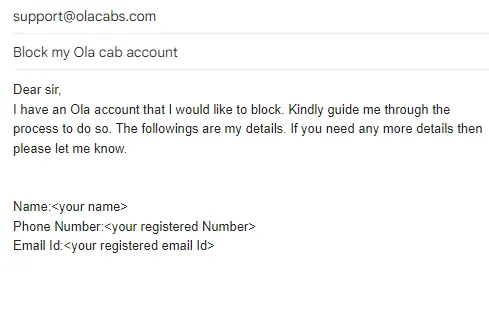 It will take 3 to 4 days to approve.
You will get a confirmation mail if your request gets approved.
They will try to convenience you but no matter what stick to your reason.
This is you will be able to get rid of your Ola account and your history on the Ola account also will get deleted.
Letter Format
Dear sir,
I have an Ola account that I would like to block. Kindly guide me through the process to do so. If you need any more detail then let me know.
Name:<your name>
Phone Number:<your registered Number>
Mail Id:<your registered mail Id>
If you are still unable to do the job then here's a video that I have given below
#1 Contact Ola via customer support call
To delete an Ola account via calling, then you have to contact Ola via the customer support number (01204857900 for English; India) and ask them to delete your account as soon as possible.
This is the easiest and simplest way to delete an Ola account. This will take only a few minutes, so to save time you can go through this process.
Q1-What is my Ola number?
From your profile on the Ola cabs app, you can find your registered email or phone number.
Q2-What is the salary of an Ola bike driver?
The salary of an Ola bike driver is ₹32,373 per month.
Q3-Does Ola money affect civil score?

No, it won't affect your Civil score but if you don't pay Ola money next time it will be added and you have to give the money.
Q4-Why is the Ola account blocked?
When you attempt several bookings at a time and cancel them at the same time then you will get blocked.
Final point
I hope you are able to delete an Ola account. If you want to ask anything then tell me in the comment I will try my best to resolve my problem.
If you liked this then share it with your friends and close ones.
see some related Articles.