Do you want to delete a Truecaller account? worry, not you have chosen the right place to do so.
True caller is an application that will identify the unknown caller and help you block the fraud caller. Truecaller categorizes callers into safe and spam using information sources from network providers and from other users.
But for some people, it may leaks the phone number to the public so they want to delete their Truecaller account.
If you are here then you want to delete a Truecaller account. I will describe to you the easiest way to delete your Truecaller account.
How to delete a true caller account
Here I will show you the way to delete a Truecaller account step by step. So pay attention to the following step carefully.
First, you have to open the Truecaller app and go to the Menu, and then click on "Setting". After that tap on "Privacy Center", and then tap on "Deactivate". And lastly, confirm your action.
Go to the Menu.
Click on "Setting".
Tap on "Privacy Center".
Tap on "Deactivate".
Confirm your action.
Let's explore these steps one by one to delete a Truecaller account.
1. Go to the menu
The first step to delete a Truecaller account is to open the app and click on the 3 verticle dots at the top right corner.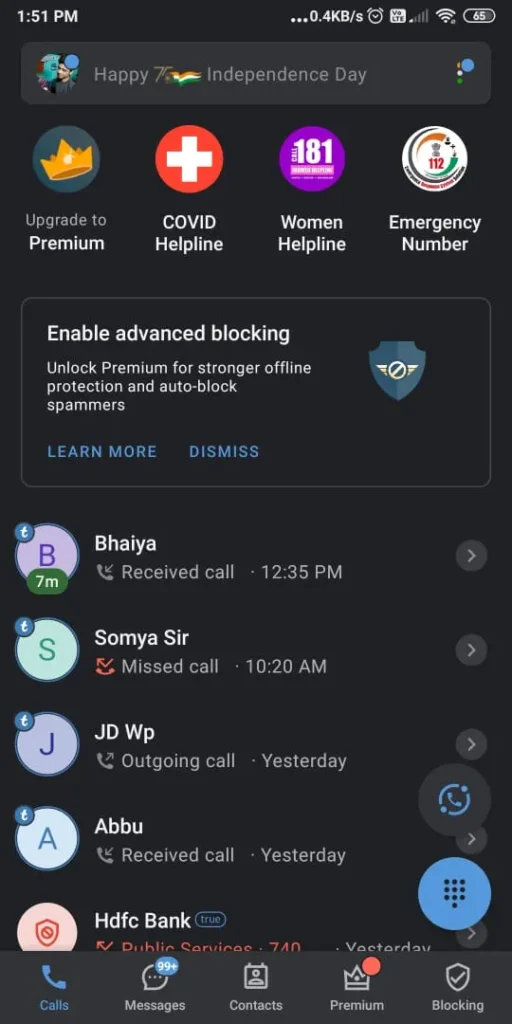 2. Click on setting
After clicking on the menu a drop-down bar will appear. Select the "Setting" which is at the bottom of the bar like below.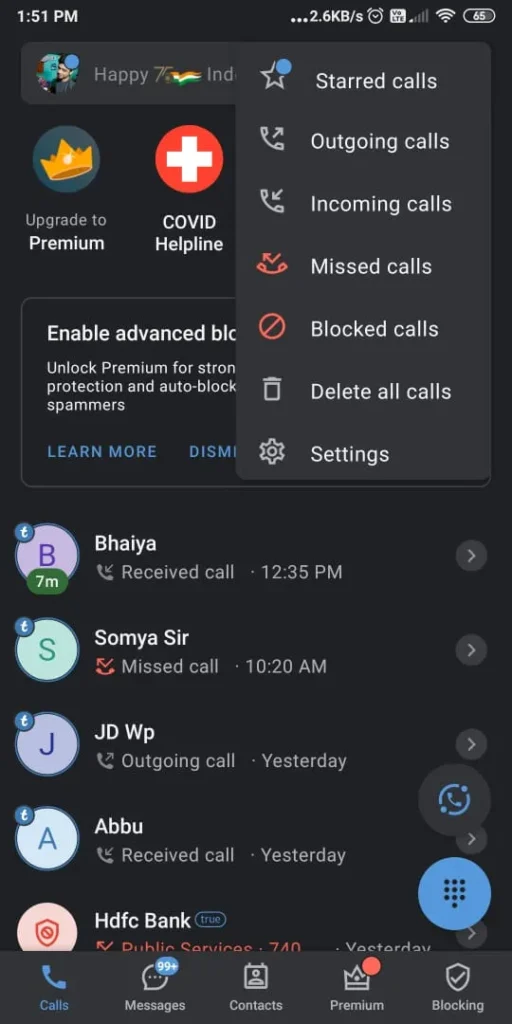 3. Tap on Privacy Center
A new page will pop up on your screen. At the bottom of the screen lies the "Privacy Center" tap on it.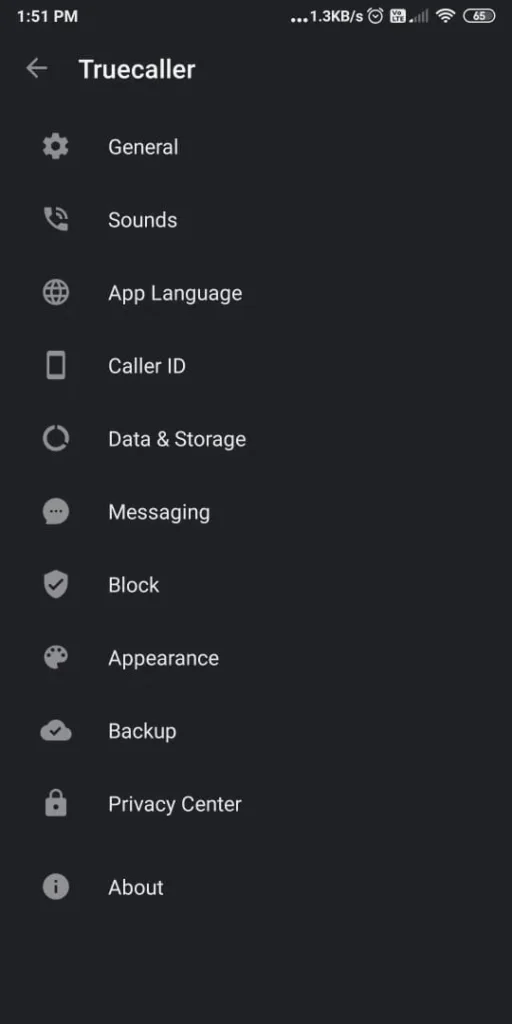 4. tap on Deactivate
Again a new page will pop up. scroll down to the bottom of the page you will see the "Deactivate" option above the privacy policy. Tap on it.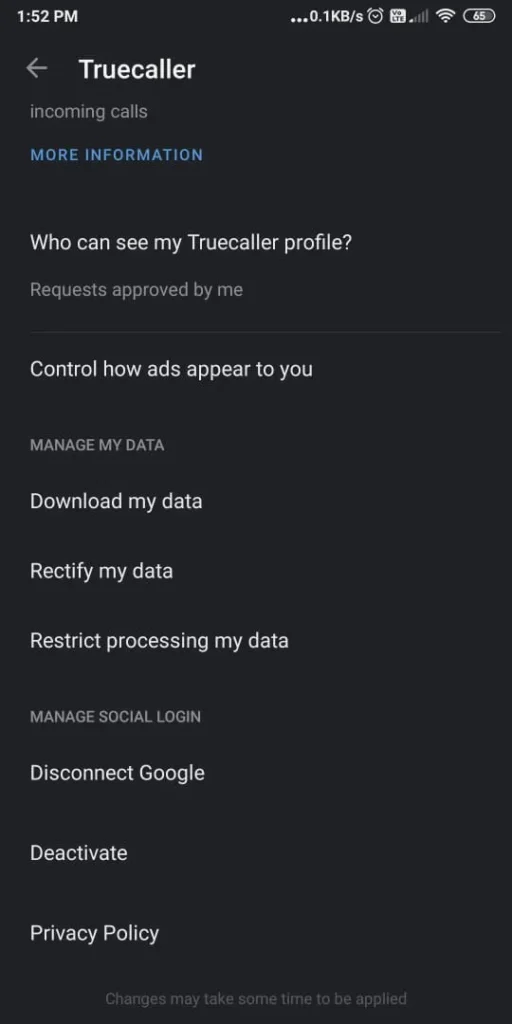 5. Confirm your action
At last, it will ask for your confirmation to delete a Truecaller account like below. Hit on the Yes and finally, your account will be deactivated.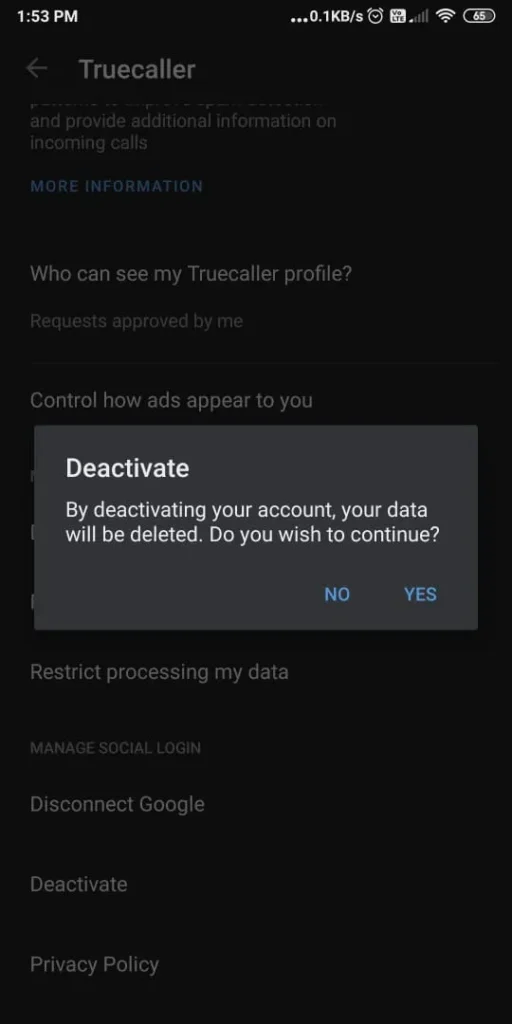 Note: Your Truecaller account is deactivated now, but that does not mean you are completely erased from the Truecaller database. Users can still find your information on the number.
so you need to do one more thing to completely erase your information from the Truecaller database and to delete a Truecaller account permanently.
The last method to completely delete a True caller account is to Open the Truecaller unlisting page on your web browser(Chrome, Firefox, etc). After that enter your phone number with your country code. And finally, Click on "Unlist Phone Number". With this, you are finally done with the process to delete a True caller account.
Q1- How much time it will take to deactivate our Truecaller account?
It will take at least 24 hours to deactivate a true caller account.
Q2-Does Truecaller show a private number?
No, it's not possible at all. To identify a number that needs to be visible on the screen.
Q3-Can someone know if I searched for them on Truecaller?
If you click on the "Who viewed my profile" option in the navigation area of the app then you will be able to see the profile of the person who viewed your profile in True caller.
Q4-Who is the owner of Truecaller?
The owner of the Truecaller company is Nami Zarringhalam and Alan Mamedi. It is a Swedish company founded in 2009 in Sweden.
Final point
I hope this became helpful to you. If you still have some queries then tell me in the comment. I will make sure to give you your answer.
If you liked it then share it with your friends and close ones. Make sure to do that as quickly as possible
Here is some useful Article I have provided to you.