Are you also using an Airtel SIM? And want to get his call history? So don't worry, today in this post I will tell you how you can get the call history of any number by following a few steps.
I know many people face difficulties when they want to check the Call history, and also they don't know the Right process.
There are multiple ways of getting Airtel call History, But in this post, I am going to discuss How you can get your call history Using email ID or SMS.
You can check only 6-month-old call History, so here is the step-by-step process to follow up. I hope you will also get your call history through the given Process.
How To Check Airtel Call History?
To check Airtel Call History Using SMS and Email ID, here is the complete Process, Compose an SMS to 121 by writing EPREBILL-MONTH-MAIL ID, you will get a password in the reply, remember it, that opens the mail, open the mail that came, and the whole process will be written in it, click on the same mail, Enter the password to check call history.
"Open Your Message" counter
Click the "Plus icon" on the top
Write "EPREBILL-MONTH-MAIL ID"
Send The "SMS to 121"
You will get a "Password" in reply
Open Your Gmail app, and "check the mail"
Click On it, then "Enter the Password"
By following those processes, you can easily get your Airtel Call History, also I have discussed the same process step by step with a screenshot, so you will help to understand Properly.
1. "Open Your Message" counter
To check the Airtel call history on your mobile, you need the registered mobile number & a valid email ID, In the first step open your message counter.
2. Click the "Plus icon" on the top
After that, you can see at the top of your message count that a plush Icon is shown, you will need to click on this Icon.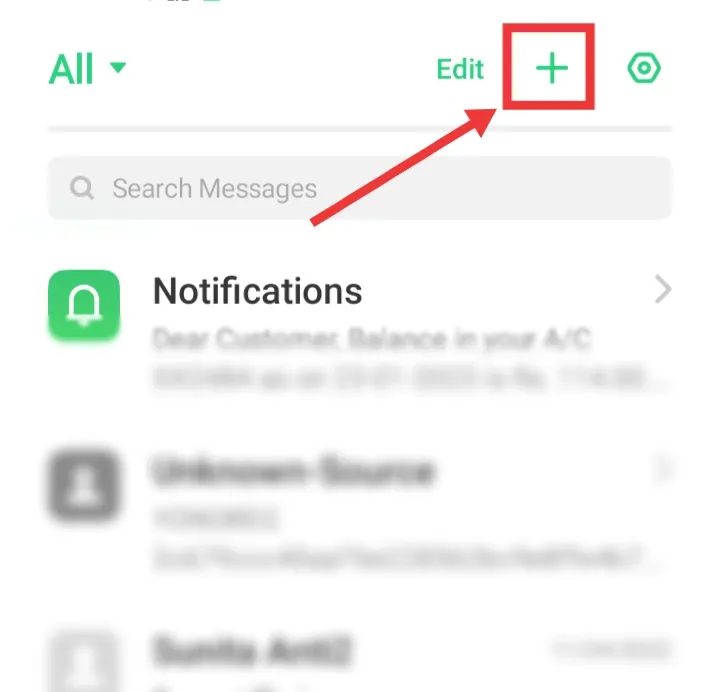 3. Write "EPREBILL-MONTH-MAIL ID"
After a new message page appears, prepare the SMS before sending it to customer care. Write EPREBILL then Space, write the month's first 3 letters, then write your valid email ID.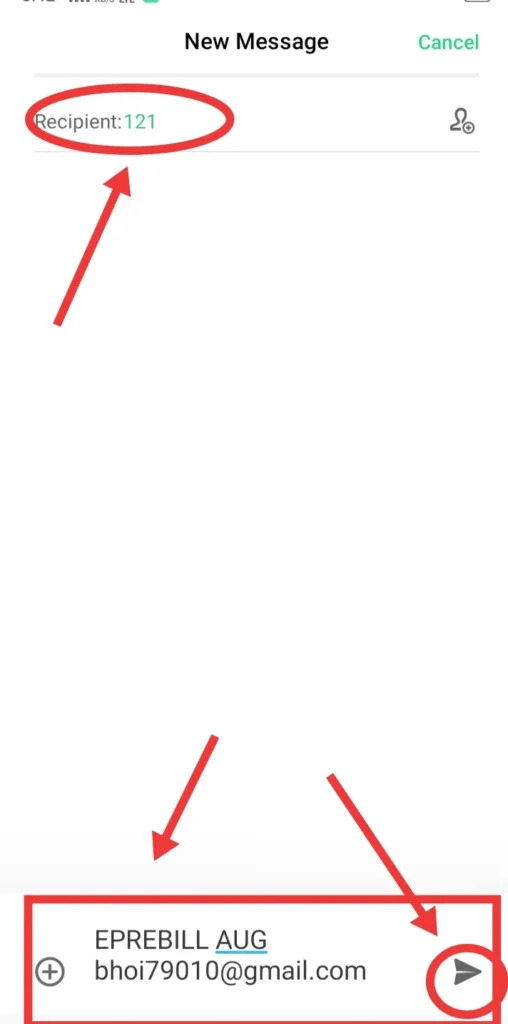 4. Send The "SMS to 121"
Now your SMS Is ready to send, type the customer care SMS number "121" In the recipient section, after that click on the send button.
5. You will get a "Password" in reply
After successfully sending the SMS, you will get a reply from Airtel, A password must also have come with this SMS, make sure to remember the password for the next step.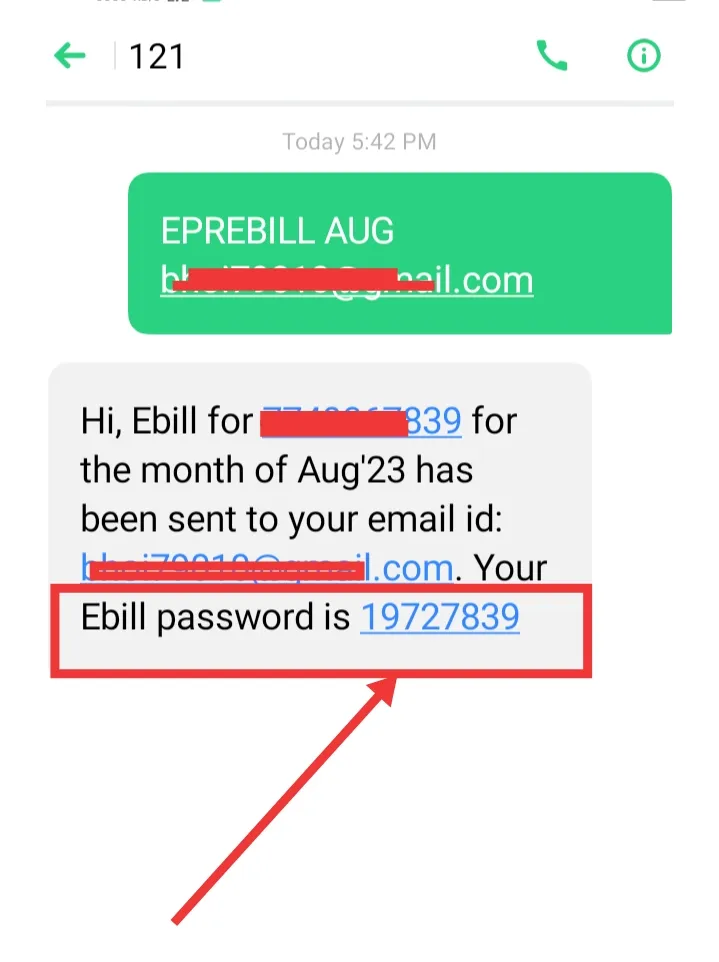 6. Open Your Gmail app, and "check the mail"
Then Open Your Gmail app, and you will also get a mail of Airtel call history PDF, to see this PDF list, you can simply click on this.
The process has also been told in it, how to see the call history, you can follow that too.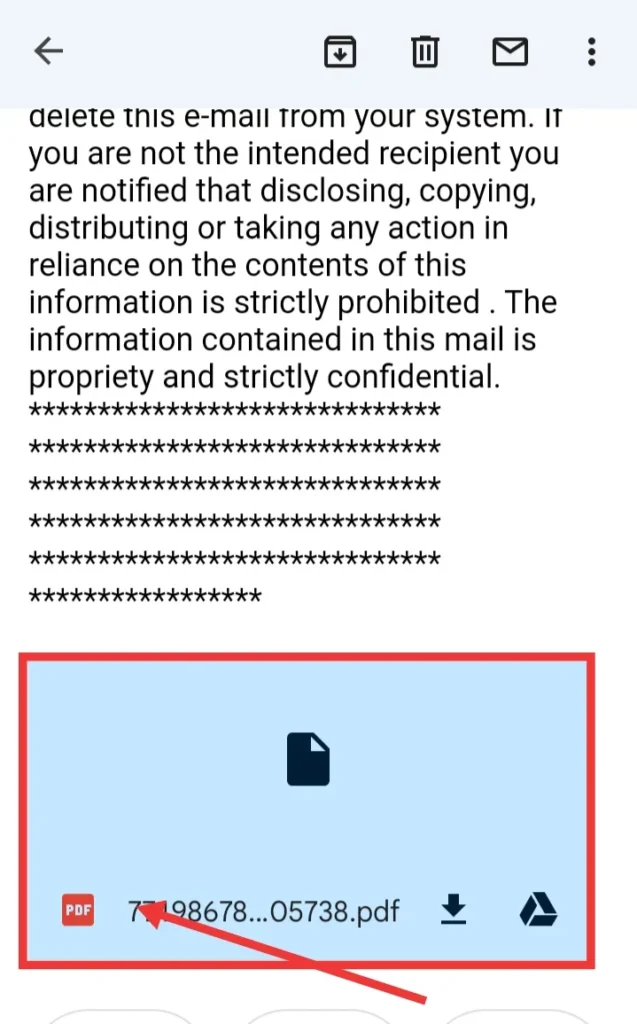 7. Click On it, then "Enter the Password"
After opening the document, you need to put the password in this section and click the "Go" button.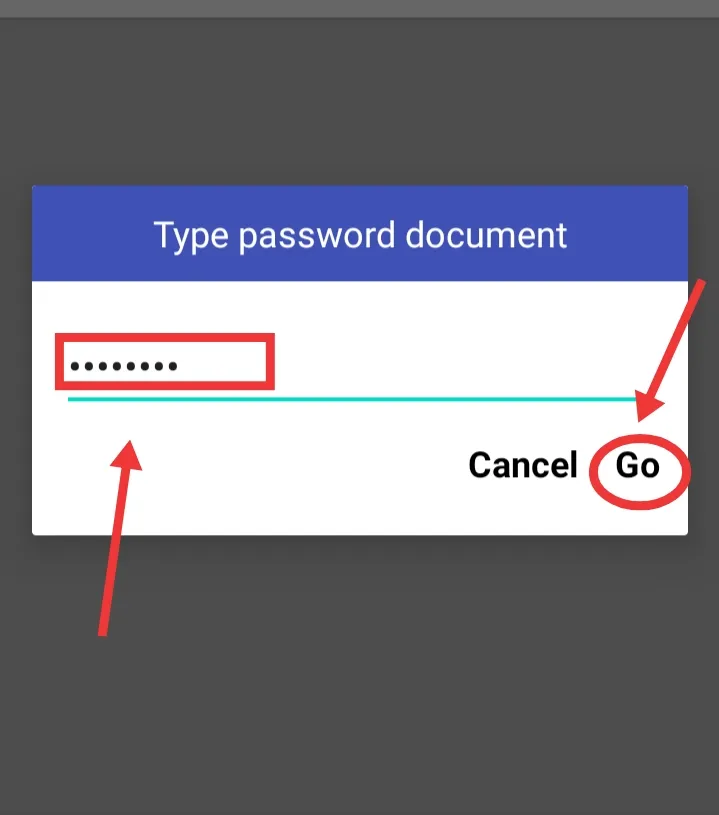 Here is the Complete detailed list of Airtel Call History, the complete process is ended, and you can access this document any time through this password.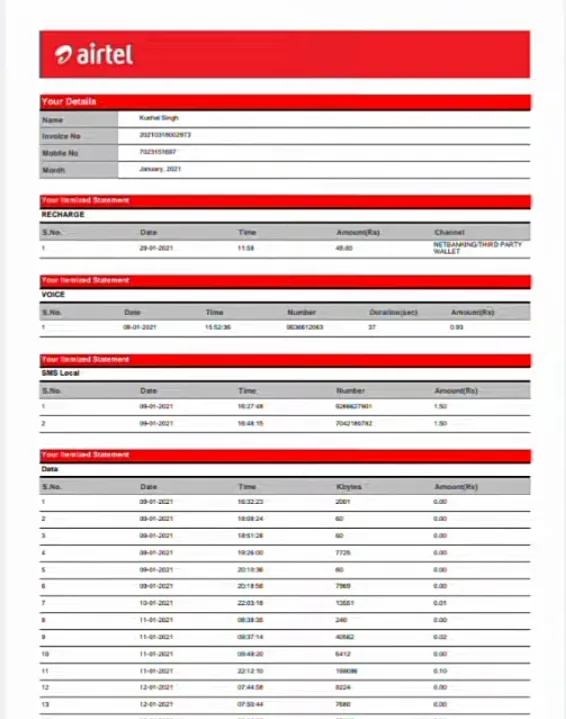 Check Now: Get Call History Of Any Number
Let's understand the process via a video, hopefully, you can understand the process easily by this video…
Let's Discuss some FAQs that are mostly asked on the Internet…
Can I check the call history on the Airtel App?
If you want to check your call history using the Airtel app, so send an SMS by writing "EPREBILL-MONTH-MAIL ID" to "121" Number.
How can I see my call history?
You can see your call History through a simple SMS to 121 on your registered mobile number.
How can I check my mobile call history online?
For checking mobile call history online SMS is a proven method.
How do I download my call log history?
Download the Call Log:
Step 1: Open the Phone app on your device.
Step 2: Tap on "Recents" or "Call History".
Step 3: Tap on the "Menu" or "More" button in the upper right corner.
Step 4: Select "Export" or "Share" from the menu.
Step 5: Choose the format to export the call log (CSV or PDF).
Step 6: Then save the file on your device.
Final Point:
The Process of checking Airtel call history is very simple, you can also check by Sending an SMS to 121 from your Registered Mobile Number. Already I have discussed the complete process.
If you want to learn the practical process through a video, I embed it above section, you can check it also, Still, If you face any difficulties, then comment to me, and I will try to solve your problem as soon as possible.
Check Some Related Post:
Check Call History Of Any Number
100% Recover Deleted Call History