Do you want to join RSS? Do you know what is RSS? If you don't know what are the benefits of joining RSS? So let me give the complete information about RSS and guide you on how to join RSS step by step.
In India, the RSS creates the Hindu people to unite and create a brotherhood. This is an organization of Hindu people, which tries to awaken the country.
Today I will tell you how to join RSS and take advantage of many opportunities, I will guide you about the same. Are you interested in serving the country, then you must join RSS.
What is RSS?
RSS its full name is Rastriya Swayamsevak Sangh. Friends were established in the year 1925 by Dr. Keshab Bali ram Hedgewar on the famous Dussehra day of Hinduism.
Its headquarter is in Nagpur, Maharashtra and its current chief is Honorable Mahon Ji Bhagat.
The world's largest organization is the RSS, this Sangh consists of crores of Hindu people. This entire organization is made up of Hindus but protects and respects all religions and castes.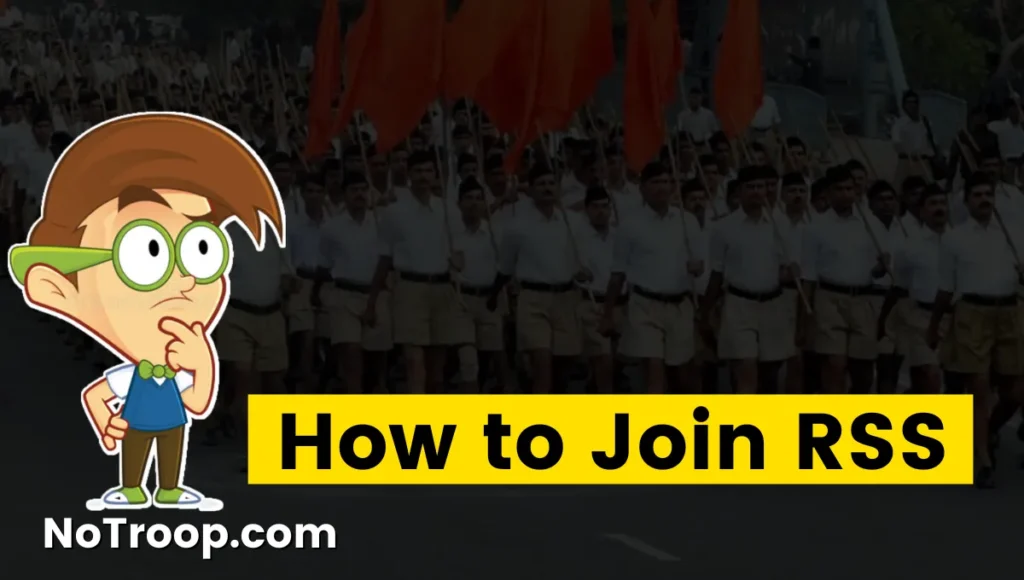 More than 50000 Sakha's are held in India every day, in which many people participate. In this Sakha children to old people can also participate and, they can gather people in the country.
In Sakha, sports, yoga, bandana, and Surya namaskar are done and important issues related to society are discussed.
RSS is a big organization of the Hindu religion, which strives for unity in the crisis of the country. It works day and night to bring back the lost Hindu rituals.
Friends, if you want to join this association, then I have explained its complete process below, and how you can join it by applying online. If there is an RSS branch anywhere near you, you can go there.
Mission and Vision of RSS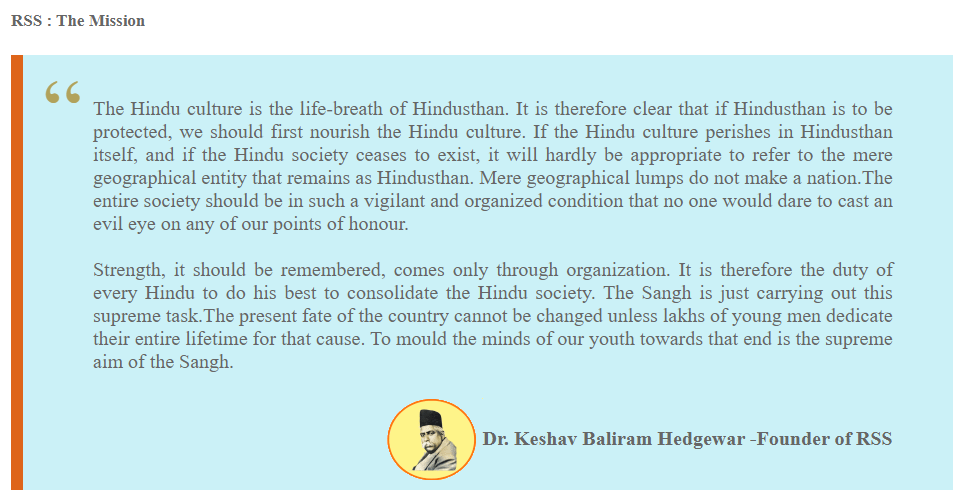 What are the Benefits of RSS
Friends, when you want to join RSS, it is required to know that you can benefit from joining it. In this, I will tell you in a simple word about all the Benefits of joining RSS. I will try my best to explain to you through points.
There are many benefits to joining it, first, if you belong to the Hindu religion, then you can work for the Hindu religion and nation on a large scale.
First Benefit:
If You want, you can do good work for the country alone, but when joining the organization, you will have more opportunities to do big things.
When you join any organization, a lot of people come to interact with you. And slowly you meet with the eminent person, and in that, you get a good new Identity.
Second Benefit:
In RSS will be able to meet all kinds of people, will be able to do good work, and will have a position of prestige.
RSS is the Biggest Organization in the world, in this, your way of talking and walking is Improved.
Third Benefit:
Friends, when you do any type of social work alone, then you do not know how to become a personality because the work is not very good and on a large scale.
If the same work is done from an organization, then it happens on a Large level, so that you also become a personality. When You Join RSS Your Personality Exposes.
Fourth Benefit:
The most important thing in RSS is that all Swayamsevak are given free lessons on Self-protection. With this being the world's largest organization, it does training every year for self-protection.
In RSS, many types of Yoga are done for your health, sport, Surya namaskar, running is also done.
Eligibility Criteria in RSS
Only Male can join RSS, if women want to join, then there is a Swayam Sevika organization for them.
From 15 years to old age, anyone can join the RSS a Swayam Sebak.
There is no need for any educational qualification to join the organization, any person can join.
If people from any religion other than Hindu can also join it
How to Join RSS
Friends, there is a process to join RSS, I will tell you step by step. If you have an interest to Join in this or if you want to help anything for the Nation or country, then I will guide you.
In the RSS Organization, you can join with two Methods online and offline. If there is an RSS branch anywhere near you, you can visit it daily or weekly.
Join RSS offline
You don't have to do anything to join the RSS, wherever you have been, see where the Sakha is being organized nearby. Find out who the Swayam-Chalak are and can introduce you to them when you go there.
If any of your friends used to go to the RSS earlier, then you can go with him by taunting. No religion is seen in this, you should have good respect towards the country.
You don't have any information about RSS, then you can apply online, and get associated with this organization.
How to Join RSS Online Apply
When you apply online, your name, present address, and mobile number will be required in it. If there is an RSS branch near you, then we will contact you.
After that, you will be taken to the same place if there is an advantage to applying online. Where to apply, I will tell you in full detail below, through the given steps you can join RSS online.
To apply you must have any device like a mobile, laptop, or computer and internet connection with it.
Follow the Steps:
Open a Browser
Search RSS.org
Click on RSS official site
Then click Join RSS
Fill Applicant Information
Fill Present Address
Fil Permanent Address
Then, Click Submit
Open any browser you want, and search rss.org in the search box. After that the first site that will be open, which is the official site of RSS, you visit.
Fill Applicant Information:
To join RSS, the given form has to be filled out Correctly, first fill out the Applicant form.
Last Name
First Name
Gender
Age
Profession
Phone Number
E-Mail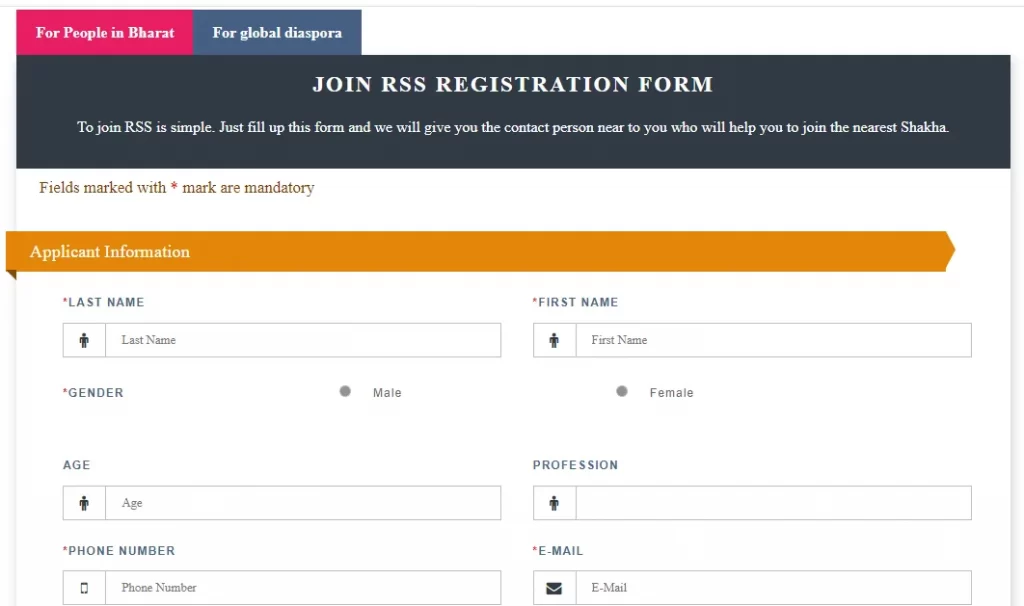 Fill Your Present Address:
State
District
Town/Locality
Address line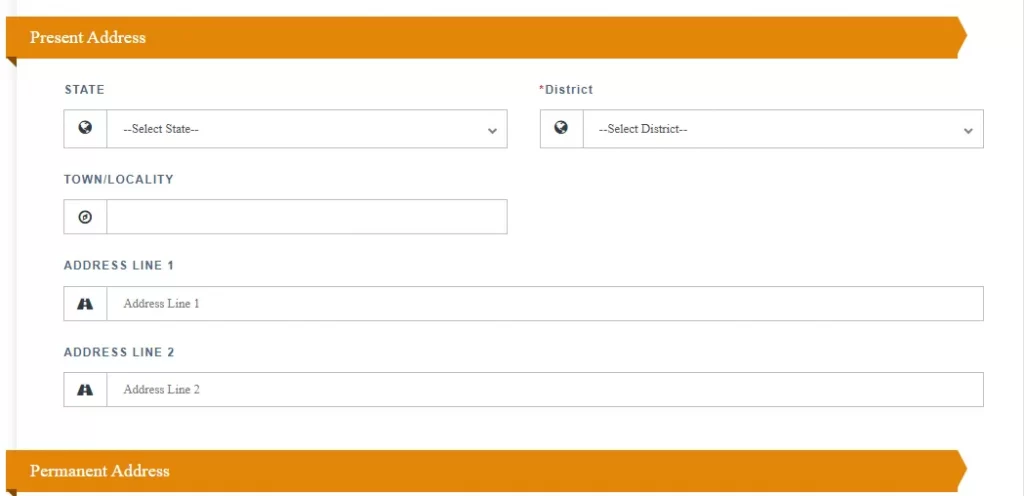 Fill Your Permanent Address:
State
District
Town/Locality
Address line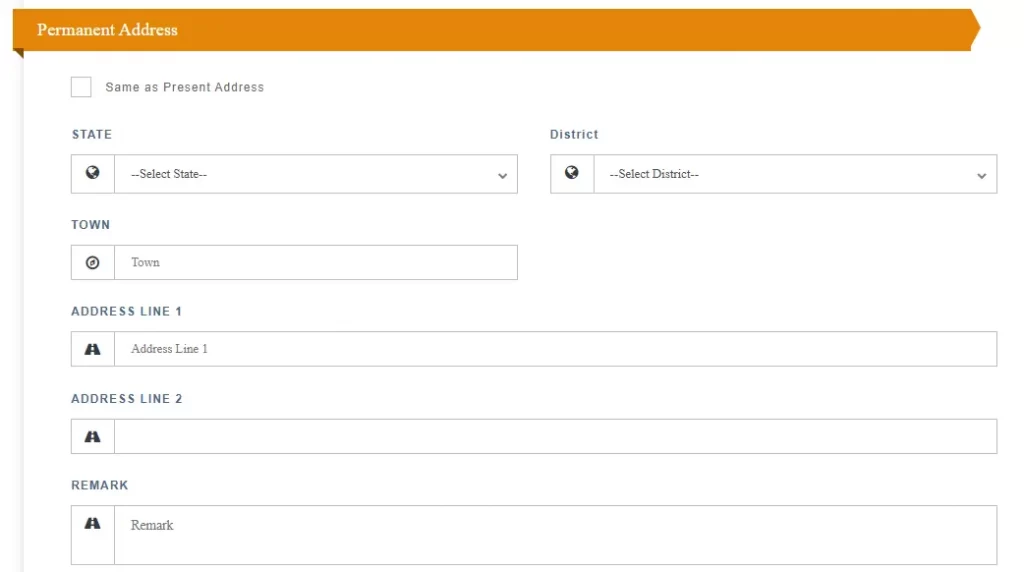 Then, click Submit:
Enter Captcha
Then click Submit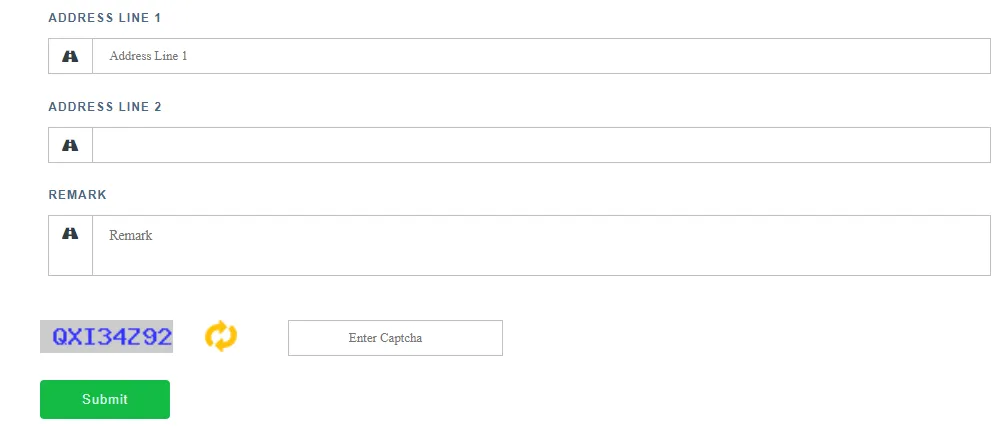 Friends, these were some steps, through which you can easily connect with RSS. I believe that you must have benefited from this post.
Q. #1 Where is the head office of RSS?
Its headquarter is in Nagpur, Maharashtra and its current chief is Honorable Mahon Ji Bhagat.
Q. #2 Is BJP part of RSS?
Friends, the RSS has close and organizational contact with the BJP party. This organization strengthens the historical Hindu caste position of the BJP.
Q. #3 How many countries are RSS Working in?
RSS to the year 1925 by Dr. Keshab Bali was established by ram hedgewar. RSS is active in more than 160 countries and conducts more than 50000 Sakha daily in India.
Q. #4 What is the aim of RSS?
The RSS is one such organization, encouraging the persistence of Indian culture and citizenship instead of keeping it. At this time, the brotherhood of Hindus and Hindus creates fodder, and according to a union, they even give their lives when needed.
Conclusion
How to Join RSS (Rashtriya Swayamsevak Sangh) in 2022: I discussed in detail how you can connect with RSS online and offline. It is with you that what are the benefits you will get from RSS and who can join it.
RSS is a good and Biggest organization, it provides a direction to take the Hindu civilization forward and people to unite.
Friends, if you have any other questions about RSS, then you can ask through the comment below, I will try to reply with your comment.
May You Like: