Delete Mpokket Account: You also know the Mpokket account provides instant personal loans to college students, young professionals, or many of their users.
But many users are very worried about this service, and because of this, they want to delete the MPokket account. Many types of Problems Like Difficulty in Repaying, Privacy Concerns, Poor customer service, etc.
If you are also among those users, then in this guide you will get to learn the complete process of deleting your Mpokket account.
Here I discuss the Step By Step Guide On "How to Delete Mpokket Account" In just a few steps.
How to Delete Mpokket Account?
To delete the Mpokket account, you will need to contact the customer support of the Mpokket team, Because there is no option Given in the app or any other Option to delete this account, due to which we have to follow the external process.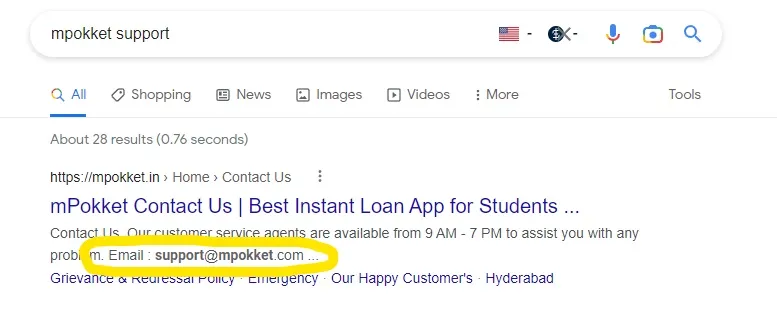 You can reach them through the email or contact form on their website, or through their social media channels. You can search on google just "Mpokket support", and copy the email Id from this first website.
They will likely require you to provide some personal information and may ask you to confirm your request to delete your account. Once you have submitted your request, the MPokket team will process it and delete your account.
First You should Know the Primary Step:
Contact customer support through mail
Clear all outstanding debts or loans
You can follow our step-by-step Process
Send Your Mail & Confirm the request
Wait for the account to be deleted
So, follow the given Process, I have mentioned all the steps for deleting the Account:
Before knowing the process, make sure you should use the registered mobile number or email Id, this can help to verify your account easily.
Open google, search "Mpokket support" then "select" the email, and "click here", you redirect to the "Compose Email" section, then include your "message and personal information" and "send" the message to Mpokket.
You need to wait to verify your account, if the Mpokket team sends you any message for verification purposes, you need to follow their process.
Step 1: Search "Mpokket Support" On Google
To contact Mpokket support via email, you would first open a web browser and navigate to Google.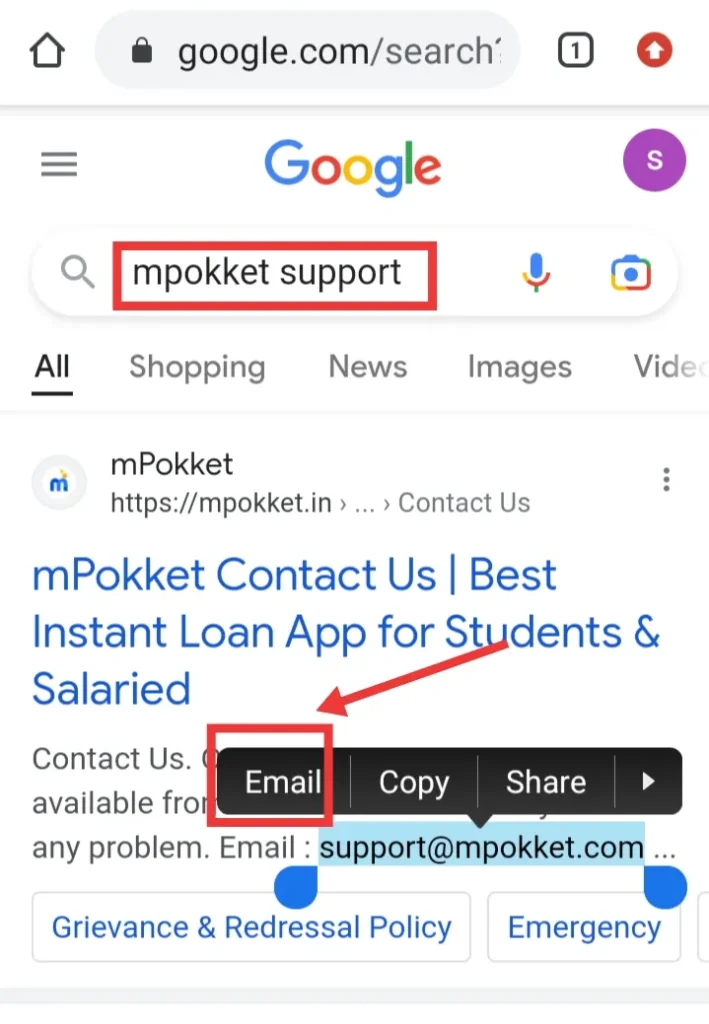 Step 2: After That "Select The Email" & Click On This
Then, you would search for "Mpokket support" in the search bar. From the search results, you would select the email option provided by Mpokket.
This will redirect you to a page where you can compose your email message.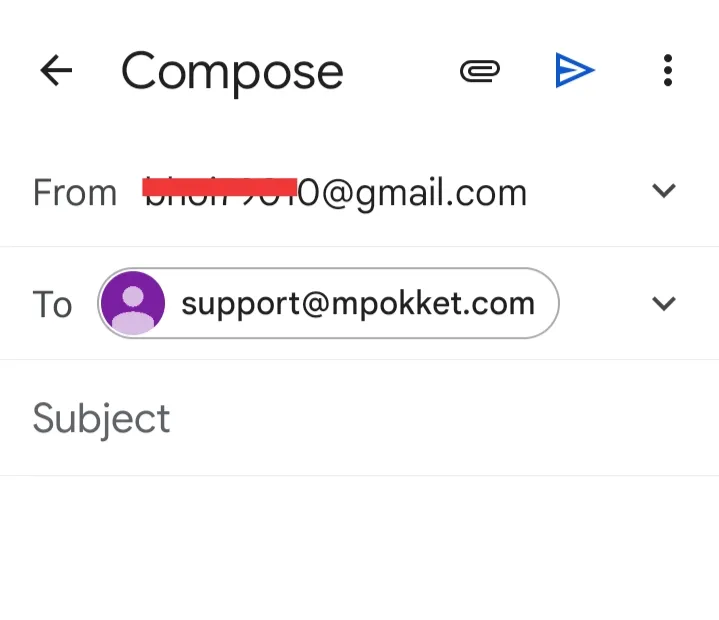 Step 3: Add Your "Personal Information" & Basic Details
On this page, you would include your message, which could be a question or a concern, as well as your personal information such as your name and email address.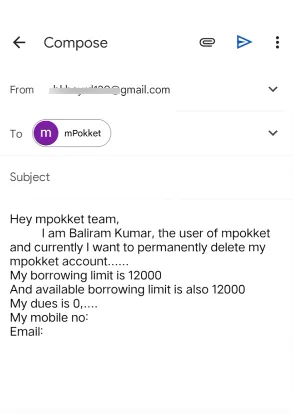 Step 4: Then "Send The Message" To Mpokket Email Address
Once you have finished composing your message, you would click the "send" button to send the message to Mpokket's support team.
These are the Complete step to "Delete Mpokket Account" if you still have any doubts then we added a Specific Video on this topic for you. Just watch it & your doubt must be cleared.
FAQs
Here we discuss some FAQs that are frequently asked on the Internet on this topic, you can check them out.
Q. Is Mpokket Legal Or Illegal In India?
Ans. The Mpokket App provides service legally in India.
Q. What Is The Limit Of Mpokket?
Ans. The Limit of Mpokket Is Rs 30,000.
Q. Who Is The Owner Of MPokket?
Ans. Gaurav Jalan is the Founder & Owner of Mpokket service.
Q. Does MPokket Affect CIBIL?
Ans. Yes, Can affect Your CIBIL Score.
Conclusion
If you decide to delete your Mpokket account, it is important to note that you will no longer have access to the services provided by the Company.
Before proceeding ensure that you have paid the outstanding debts or payments to the company. Additionally, follow our process to delete your account through their customer support channel.
Still, if have any other doubts, then you can comment below, we are also trying to solve your queries.
Check Some related Content: