Bitcoin is the most valuable cryptocurrency, if bitcoin's value goes down then maybe the crypto market going to crash so, now people are selling their Bitcoins. But here is the question what is the future of Bitcoin?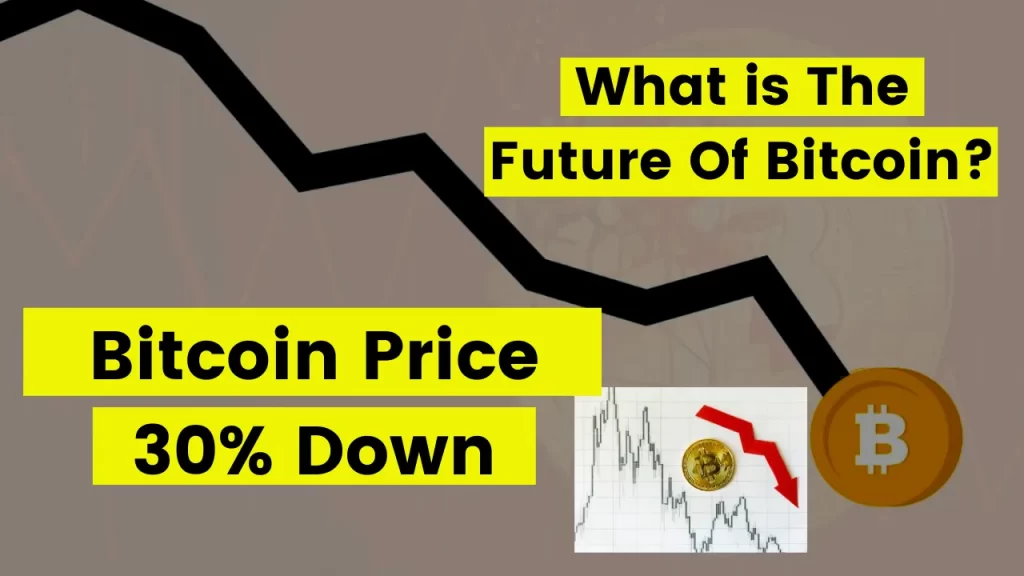 Let's talk about the Bitcoin price down, here as per the bitcoin Price Chart the value of Bitcoin is going 30% down in December as compared with November. When new investors are going to tread on Crypto all are looking into the chart of the last 6 months.
So, on 8 November Bitcoin price was around Rs. 50,00,000.00 But the price of Bitcoin on 5 December around Rs. 37,00,000.00 so, as you can see the huge down in price. below Is the Bitcoin price Chart.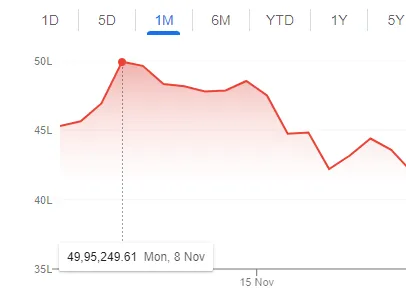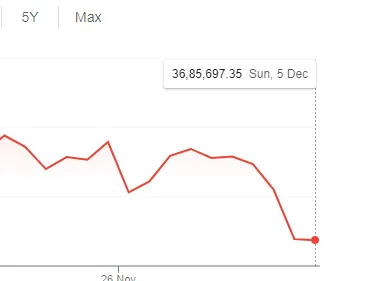 As you can see in the above image here the price was gone to 30% down so, the main question is what is the future of Bitcoin?
What is the future of Bitcoin?
When you predict the future of Bitcoin first we have to remind one thing when Bitcoin has created the value of Bitcoin on USD is nothing and on INR it is Rs. 0.10 something in 2009-2010. Over the period the Price of Bitcoin rises faster.
So, if we talk about going 30% down on the Current Price if you really follow the Bitcoin Chart then you found that time to time Bitcoin going down and again Jump a higher limit, that's why now people are interested to invest in Bitcoin because it gives high returns over the time.
if you are going to invest in Bitcoin then the most recommended point is to learn about bitcoin first also, read bitcoin history.
There is another angle of Bitcoin Future in India because recently the Indian government showed some facts about cryptocurrency so, it is completely dependent on the Indian government what is the future of bitcoin in India.
Follow us to get the latest information on finance and all crypto news on our website Notroop.